Baby sitting my adorable niece today since it's my day off.
She's asleep and i am taking the time to blog away...
Sipping on my café au lait...
No croissant because of my régime.
Thinking about buying a laptop once my dad comes back.
* i found my screen name, the easiest ever! i randomly tried it et voilà, it worked! *
I miss the camera, i am so inspired to dress fantastic for the day, unfortunaly, no es possible. Again, sister has gone to Germany, Berlin with it. O, she better get me something to recompense me.
I stayed up so late yesterday 'til 2 a.m. to call my sister who leaves in the U.S.A. -boy do i miss her- When i called, it was 8 p.m. there. 6 heures de différence for now.
Oh...
And there is this gorgeous dress that i want my mom to sew for me. It's made out of African fabric. I saw it from the magazine Amina. Here is a pic of the dress.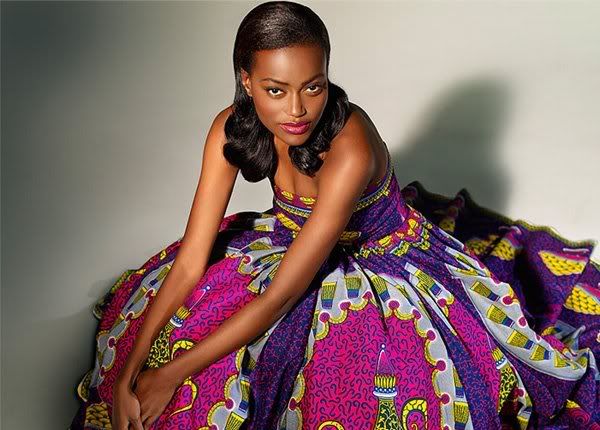 photo: www.vlisco.com/.../images/visual_circles.jpg

The fabric is from Vlisco.com
I absolutely love their prints and little details on the fabrics. I adore everything about their designs, so well structured and creative!