My new dress!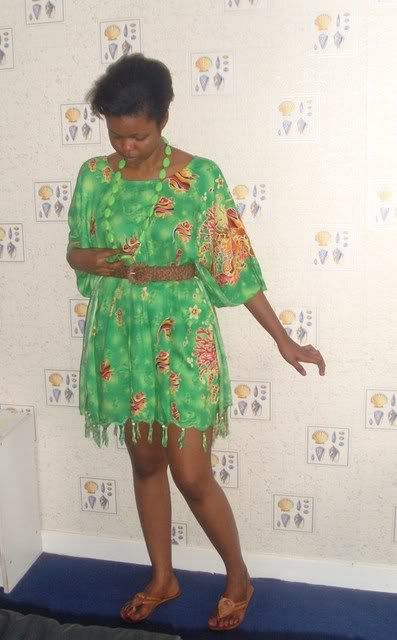 I just got it today. My mom bought the fabric and they sewed it for me. Yippiezzz!!!
It's actually a shirt that came with its wrapped bottom, like a traditional African tenue.
It's not quite the one i desired, but i love it as much :)
Thanks mom!